Good Manufacturing Practice – GMP Certified CBD Oil
GMP stands for Good Manufacturing Practice, and is the standard used by the pharmaceutical industry. It is designed to ensure that products are consistently produced and controlled.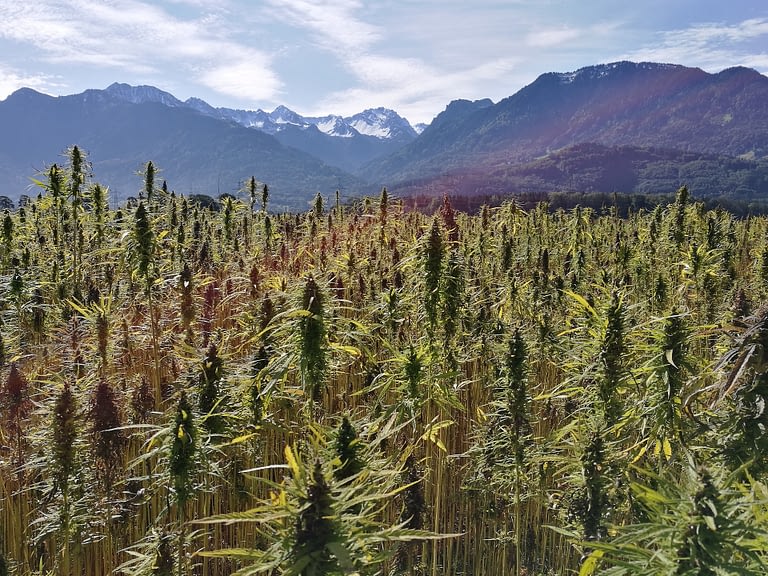 The World Health Organisation defines GMP as follows:
Good manufacturing practice (GMP) is that part of quality assurance which ensures that products are consistently produced and controlled to the quality standards appropriate to their intended use and as required by the marketing authorization.
The practices cover all aspects of production, including the training and personal hygiene of all workers. Procedures must be laid down for each process that can affect the quality of the final product. At every step in the manufacturing process, proof that procedures are followed must be documented.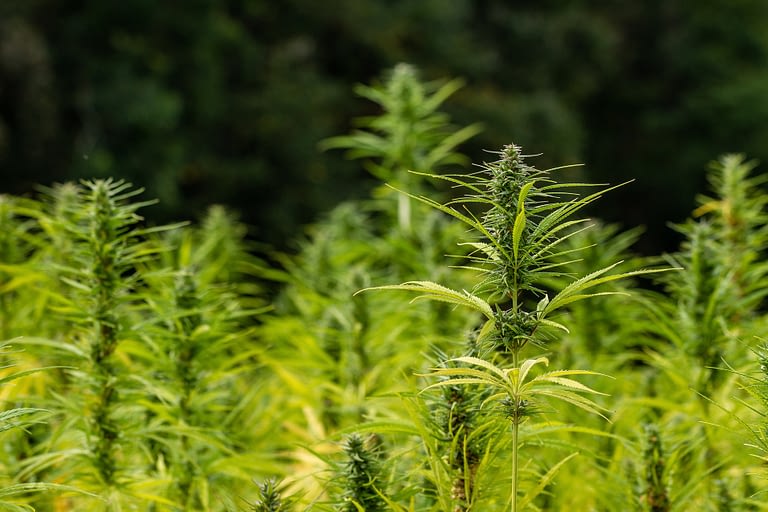 Organic Certification
The European Union has specified the practices required for organic farming. Products that have been produced using these practices can be recognised by the 'EU certified organic' logo.
Hemp is a bio-accumulator and can absorb heavy metals and other contamination from the soil. We only work on clean land. We offer certified organic CBD products. All of our products have been tested free from contamination. We guarantee pure quality now and in the future.
Organic certification is the awarded to farmers follow rules and guidelines to ensure their way of farming is in accordance with certain environmental principles. Organic certified CBD has to be produced according to these principles. Normally this is the avoidance of chemical fertilisers and pesticides, general farm production requirements and conversion period, crop production requirements, processing and handling requirements, social justice requirements & labeling requirements. In lay-man's terms this means that no harmful chemicals or other products have been used at any stage, and the production process has been clean and fair.
Is Organic Certification Always Necessary
We prefer working with certified organic hemp products because hemp is a bio-accumulator and can absorb heavy metals and pesticides from the soil.
Laboratory testing
All of the products we offer have been tested in specialised laboratories to guarantee the cannabinoid and terpene profile, and to make sure there are no contaminations such as heavy metals or pesticides.
How CBD Oil is tested for purity & contamination
Lab tested CBD Oil means you can trust that the manufacturer has undergone standard tests to ensure the product is exactly what it's claimed to be.
Lab testing for purity:
All CBD oils available through CBD Oil Europe have been lab tested for purity. A test consists of 3 parts:
Cannabinoid profile:
The cannabinoid profile displays the amount of Cannabidiol and other cannabinoids (CBDa, CBN, CBG, etc.).
Terpene profile:
The terpenes are an important part of the product and their composition should be exactly monitored. Terpene profiles focus on the 10 or 20 most important terpenes. Terpenes are an important part of the plants profile.
Contamination testing:
Because hemp is a bio-accumulator (it absorbs contaminants from the earth), it is very important to test extracts for contamination. A complete test must always include the following:
1. heavy metal test. Hemp plants absorb heavy metals such as mercury or lead from the soil if they are present there. Therefore, a complete heavy metal contamination check must be done regularly on all hemp extracts.
2. Herbicides, pesticides and fungicides. Hemp crops that are used for producing CBD extracts should be grown without the use of herbicides, pesticides or fungicides. These chemicals are toxic for people and will be concentrated in the final product during the extraction process.
3. Microbial contamination. The last part of the laboratory test checks for any bacterial or fungal contamination of the product.
Related products: